We regularly ask you to share your story about how you've changed your behaviour through active travel, and you could win 25,000 BetterPoints as a result! Each month, we choose our favourite submission and contact them. For August - Ruth was our winner, and I emailed her recently.
She was prompted to join up by seeing the app advertised on the Glasgow City Council Facebook page, and was curious about it. Prior to downloading the app she reported that she was only active for 2 days a week, but has been going out wheeling more to build up her arm strength.
When asked what it felt like to win some points and how the challenge has been helping her, she said:
"It was a nice surprise and gives me more motivation to keep being active. It's quite tricky to keep active sometimes when you're a wheelchair user. I'll spend the points on vouchers towards getting some more waterproofs, so I can keep wheeling around in the rainy weather!

The app and local challenge has been good to try and motivate myself to get outside more often and to be more adventurous! I love wheeling with my friends, and enjoying the outdoors. It's made me feel happier too, getting exercise outside of home."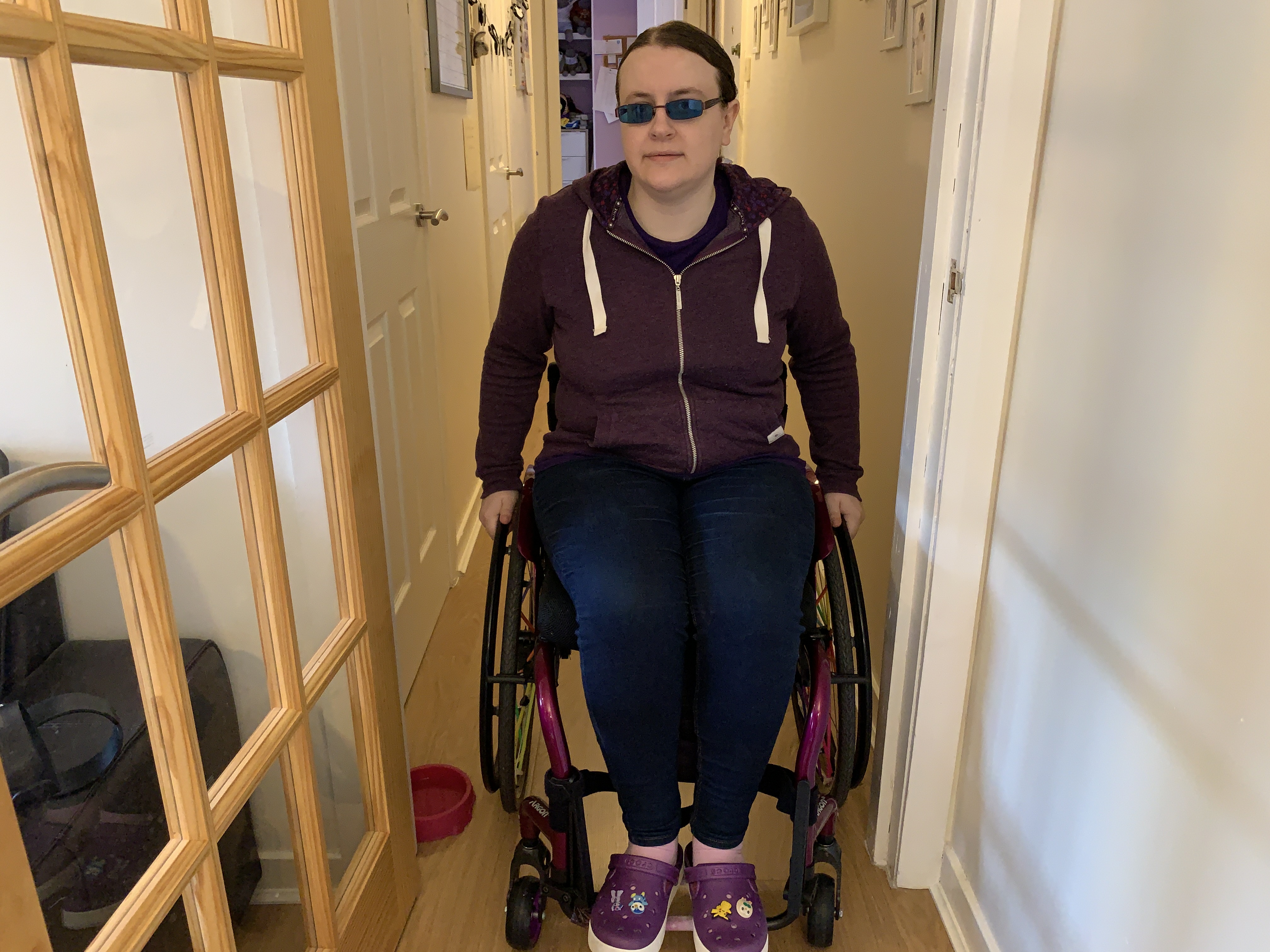 I asked Ruth if she was any more active than before she started using the app?
"Yes, I've joined a walking group with my friends, run by the same disability arts organisation I attend the studios of. Plus I've started wheeling around my local neighbourhood more."
She shared a lovely photo of the new Claypits Nature Reserve, in North Glasgow. It looks like a super place to get immersed in nature whilst out for a wheel.
Really pleased to see the app is helping you make the most out of being active Ruth.
Keep an eye on the app for more opportunities to earn or win points in the You Can Do It challenge.